Pathfinder Extreme Dry Tecno
Najlepsza turystyczna kurtka do tosowania we wszystkich warunkach pogodowych z wieloma kieszeniami i punktami do regulacji
Membrana DRY TECNO oraz wyjmowana podpinka termiczna sprawiają, że ta kurtka sprawdzi się w każdych warunkach pogodowych. Panele X-STRETCH oraz wiele otworów wentylacyjnych dostarcza najlepszy możliwy komfort noszenia i przyjemny przepływ powietrza w cieplejsze dni. Dobre dopasowanie do ciała zapewnione jest dzięki wielu regulacjom. Wyjmowane, certyfikowane ochraniacze oraz strefy odblaskowe dbają o bezpieczeństwo motocyklisty. Wszystkie potrzebne rzeczy można zabrać ze sobą dzięki dużej ilości kieszeni.
Read full description
Choose your color: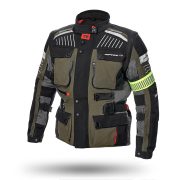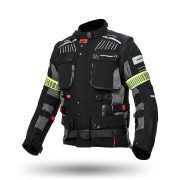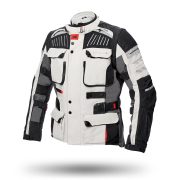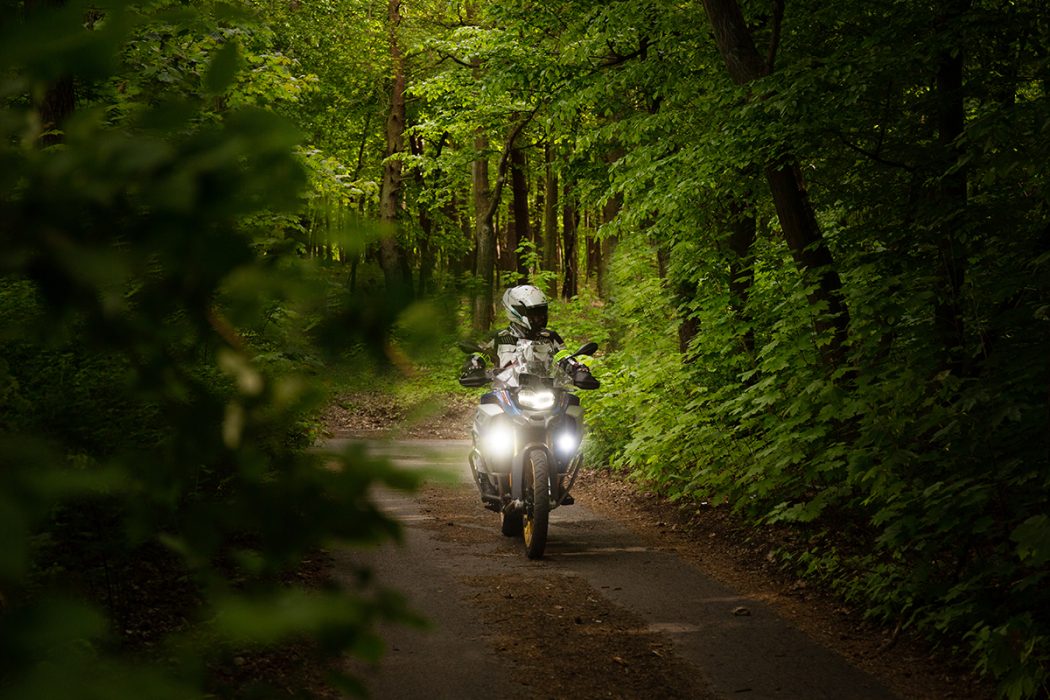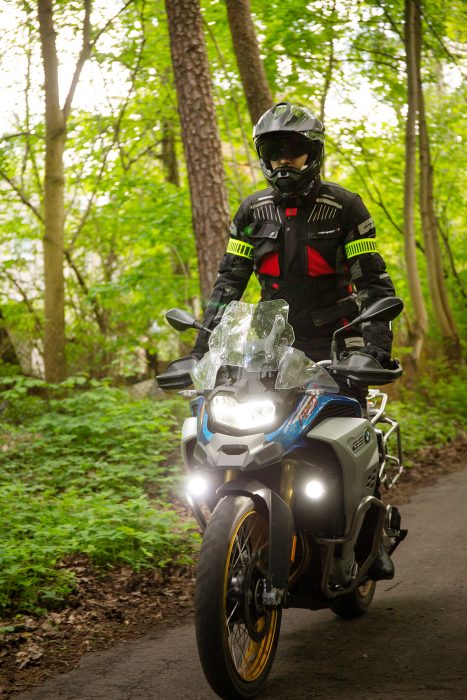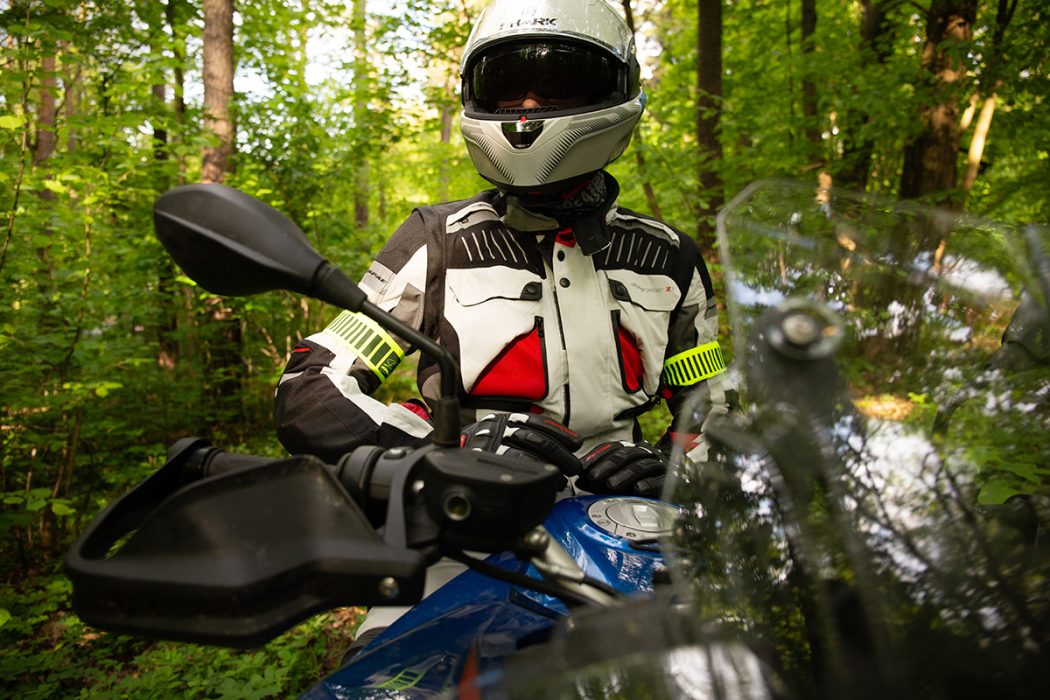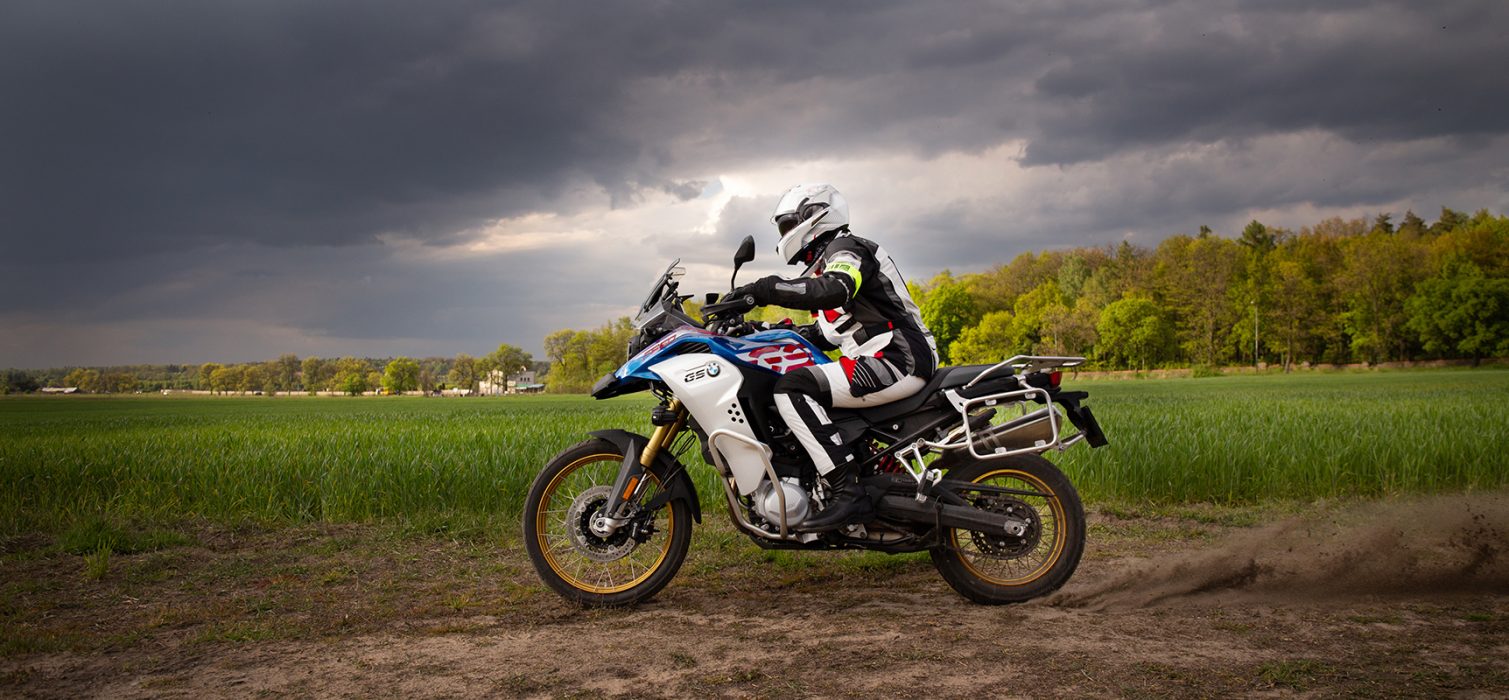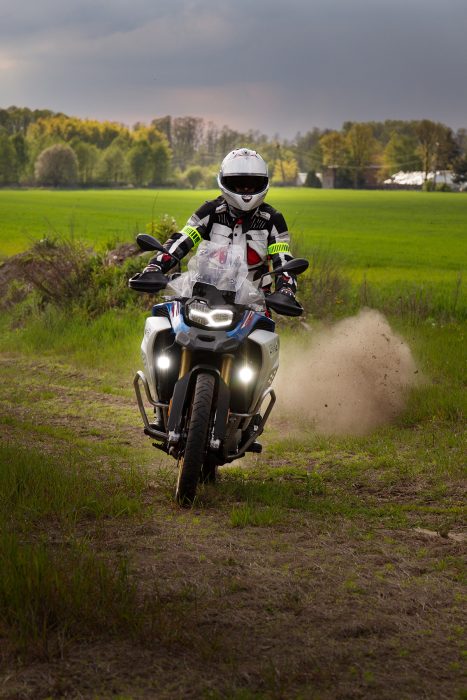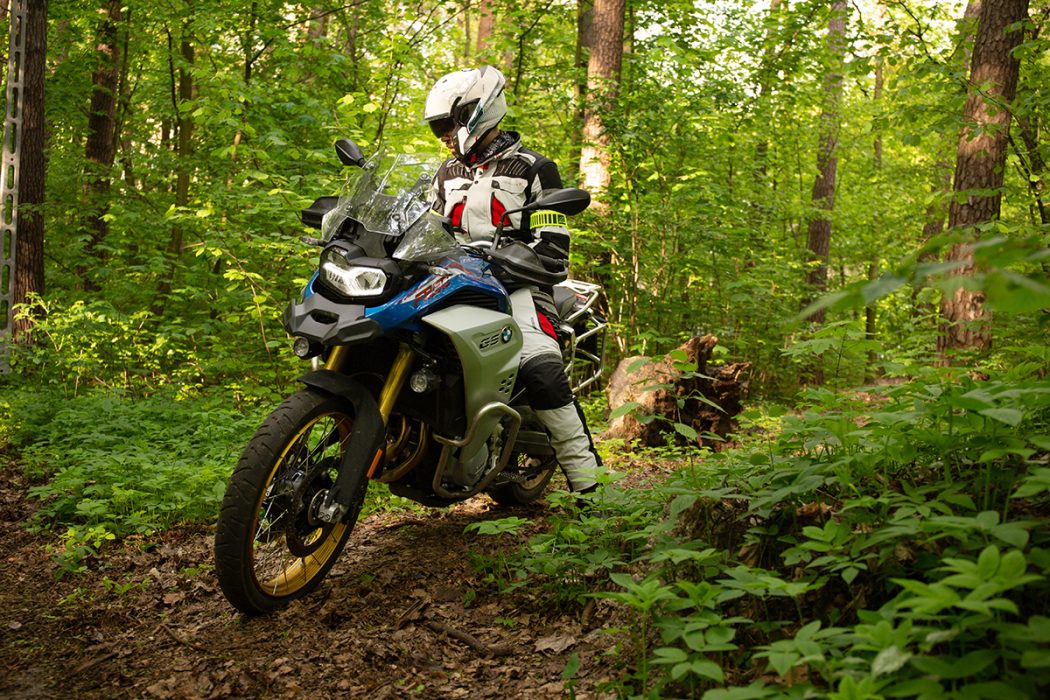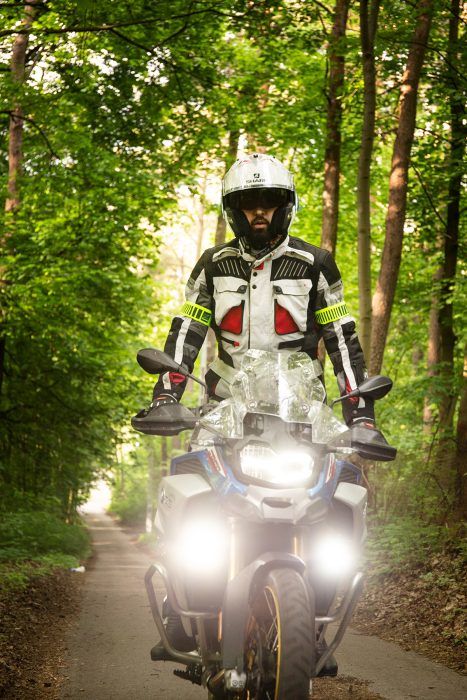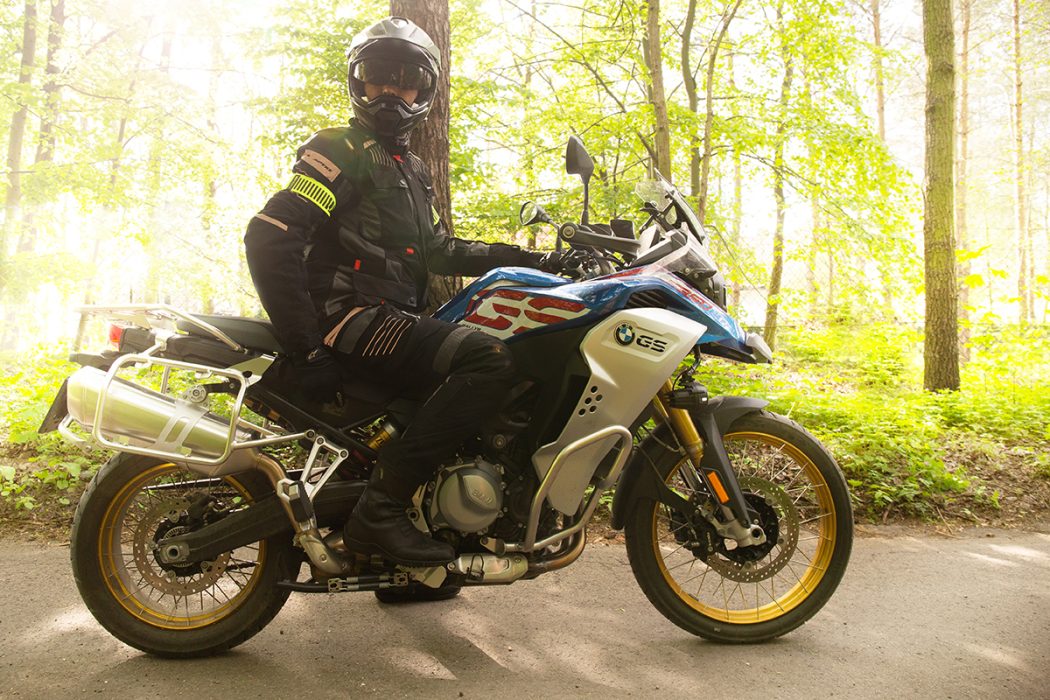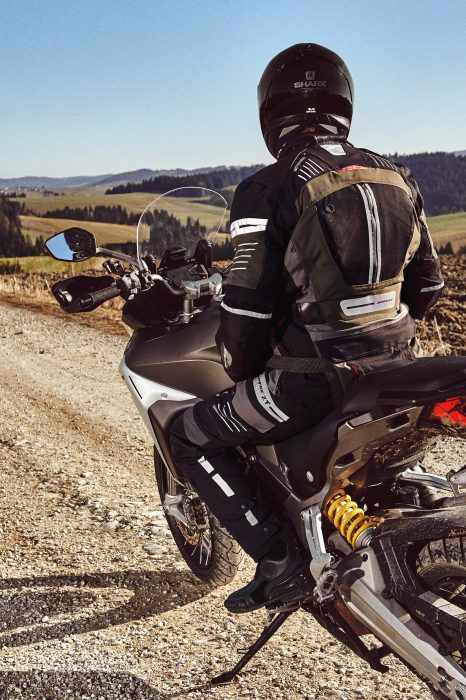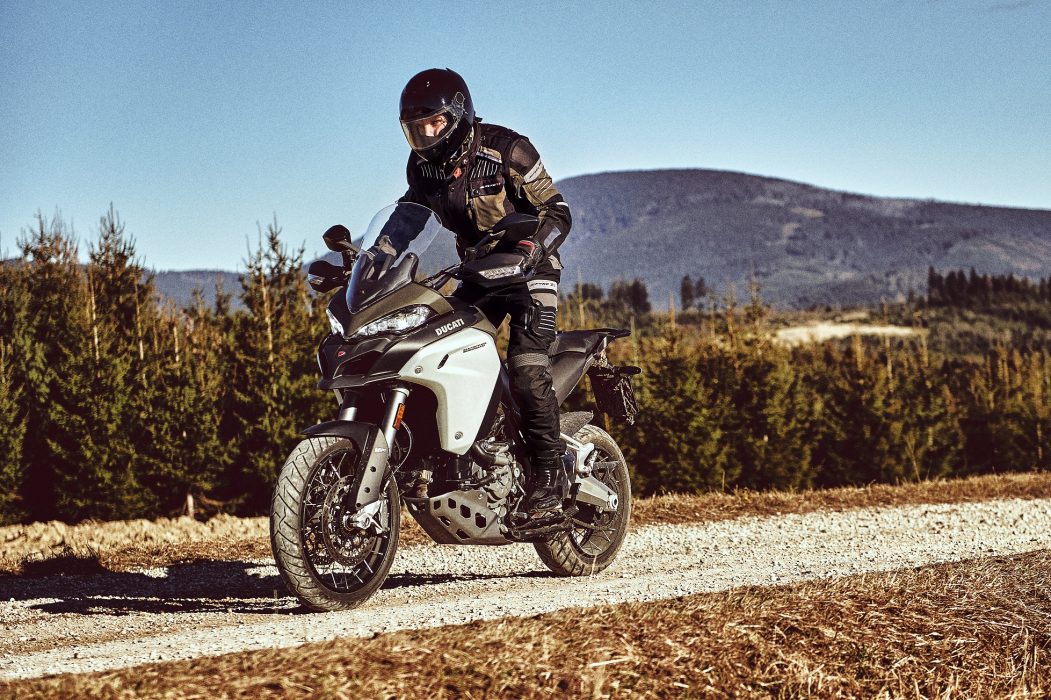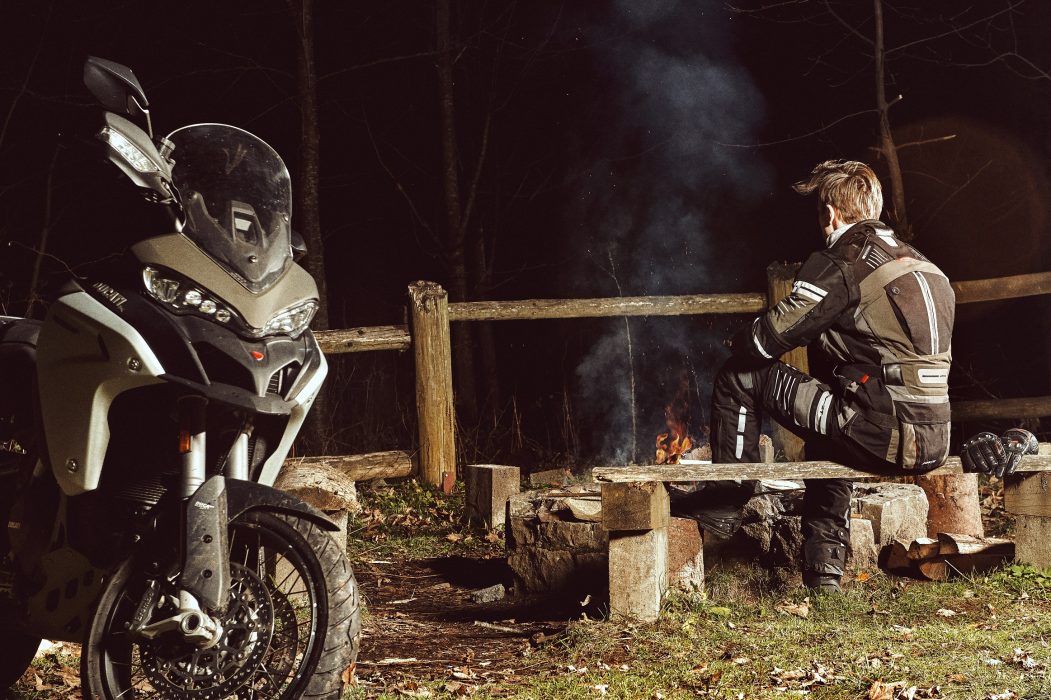 Pathfinder Extreme Dry Tecno
100% miękki poliamid z nylonu z Teflonem®. Wstawki siatkowe: 100% poliester o wysokiej wytrzymałości. Wewnątrz wszyta podszewka z siatki poliestrowej. Wyjmowana, wodoodporna, oddychająca membrana wewnętrzna. Wewnętrzna membrana DRY TECNO może być używana jako osobna kurtka. Wyjmowana wewnętrzna podpinka termiczna z poliestru i poliamidu, pikowanie symuluje efekt "kurtki puchowej", poprawiając izolację. Tkanina TEX STRONG na ramionach i łokciach.
100% wodoodporna.
Wyjmowana podpinka ocieplająca z oddychającymi strefami z siatki 3D.
Wyjmowana wewnętrzna membrana.
Zdejmowane rękawy.
System regulacji na rękawach z zapinaną na suwak klamrą umieszczony na łokciu (nad ochraniaczami), otwierając suwak można przedłużyć rękaw o 3 cm od barku do nadgarstka.
Panele X-STRETCH po bokach i wewnętrznych częsciach rękawów.
Odpinane ochraniacze na barki i łokcie z certyfikatem CE.
Kieszeń na certyfikowany protektor pleców poziomu 2 HSS lub nowy miękki protektor w rozmiarze 2 z certyfikatem CE.
System SHV (Spyke High Visibility) zintegrowany z systemem mocowania do rękawów.
Podwijane przednie kieszenie dla lepszej wentylacji.
Zapinana na suwak wentylacja z przodu, z tyłu, na rękawach i przedramionach.
5 przednich kieszeni, 4 z nich wodoodporne.
1 duża wodoodporna kieszeń z tyłu, którą można ją zdjąć i wykorzystać jako miejsce na dokumenty.
3 wewnętrzne kieszenie.
Kieszeń z otworem na Hydropack.
Regulacja w pasie na rzep, regulacja nadgarstka i kołnierza na guzik.
Regulacja rękawów, aby zapobiec falowaniu na wietrze.
Strefy odblaskowe na rękawach z przodu i z tyłu.
Elastyczny materiał z suwakiem do łączenia kurtki ze spodniami.
Dzięki temu inteligentnemu rozwiązaniu można zasunąć spodnie po zewnętrznej lub wewnętrznej stronie kurtki.
Ochraniacze zgodne z PN-EN-1621-1:2013
DRY TECNO
Dry Tecno is a technology used by Spyke to protect the rider from rain and wind. The polyurethan resin membrane (PU), having a unique structure especially created to be used on the bike, which absorbs and drives out sweat but remains waterproof, ensures maximum protection from external elements.
The unique construction of the garments with Drytecno technology creates a wide dry air volume
between body and waterproof barrer, strongly reducing the risk of condensation from excessive
sweat and contributes to keep constant the skin temperature (eliminating the heat dispersion through
direct conduction body-lining-water).
Thermal
Spyke Thermal clothing offers warmth and comfort without adding weight. Lightness and freedom of movement are the key features of the products having the Thermal insulation technology, which, thanks to special paddings, grant a high resistance and a huge breathability, without absorbing water or humidity. The low heat transmission coefficient allows retaining temperature heath with even better features than wool.
Removable
The inner layers can be removed and washed separately for a correct hygiene of the garment.
Taped Seams
The seams of the Dry Tecno equipped garments are thermal-taped to prevent even the tiniest penetration
of water.
AIR
The AIR products guarantee an appropriate ventilation thanks to extended net inserts or breathable perforated leather of dierential weaves, further than the several perforated inserts in the zones where transferring outside of the body heat is needed.
X-STRETCH
Special construction technology implying the use panels in innovative Elastomere combined in weaving
with polyammidic yarns with high tenacity (x-stretch fabric) to guarantee optimal comfort and t thanks to
the bidimensional elasticity. In the racing suit the x-stretch fabric is coupled with a leather panel, which, thanks to special gusset seams stretches lengthwise and in width, allowing to the rider agile and comfortable movements.
Loose Layers
The new "unlined" construction multilayer jackets are designed for achieving the best comfort and the best mobility for chest and arms, thanks to the reduction of friction between the components of the garment (shell-insert insulation-membrane).
Reflective zones
This jacket is equipped with some special reflective panels.
Hydropack ready
This jacket is ready for hydropack, it has a hole for water pipe and loop for holding it near to the neck.
Waist adjustment
This jacket has velcro waist adjustment for better fit.
Removable back pocket
Pathfinder is equipped with removable back pocket with separate belt, perfect for storing documents.
CE approved protectors
Removable CE approved protectors with PN-EN-1621-1:2012 on shoulder elbow and knee.
Take your measurements
Size charts present human body dimensions – not garment.
Chest: measure around the chest horizontally at the widest point
Waist: measure around the narrowest part of your waist
Hip: measure around the widest point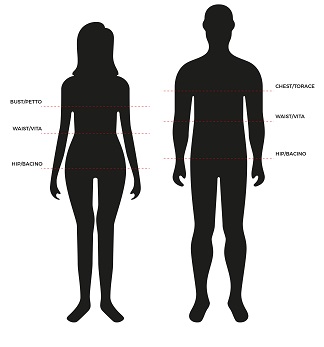 | | | | | | | | | | |
| --- | --- | --- | --- | --- | --- | --- | --- | --- | --- |
| ITA | 46 | 48 | 50 | 52 | 54 | 56 | 58 | 60 | 62 |
| DE | 46 | 48 | 50 | 52 | 54 | 56 | 58 | 60 | 62 |
| FR | 46 | 48 | 50 | 52 | 54 | 56 | 58 | 60 | 62 |
| UK | 36 | 38 | 40 | 42 | 44 | 46 | 48 | 50 | 52 |
| USA | 36 | 38 | 40 | 42 | 44 | 46 | 48 | 50 | 52 |
| INTERNATIONAL | XS | S | M | L | XL | XXL | 3XL | 4XL | 5XL |
| CHEST/TORACE | 90-94 | 94-98 | 98-102 | 102-106 | 106-110 | 110-114 | 114-118 | 118-122 | 122-126 |
| WAIST/VITA | 80-84 | 84-88 | 88-92 | 92-96 | 96-100 | 100-1004 | 104-108 | 108-112 | 112-116 |
| HIP/BACINO | 90-94 | 94-98 | 98-102 | 102-106 | 106-110 | 110-114 | 114-118 | 118-122 | 122-126 |
| HEIGHT/ALTEZZA | 164-170 | 167-173 | 170-176 | 173-179 | 176-182 | 179-185 | 180-185 | 181-186 | 181-186 |