and #jointherace
FEEL THE SPEED
Discover spyke
About Us
Designed by riders for riders.
Whoever you are, whatever you do and whatever you ride – explore the world of SPYKE. We present to you the 2021 collection inspired by the heritage and 40 years of knowledge, passion and experience in the sport. We put all our effort to create a motorcycle garment which is safe, comfortable and awesome looking. Having in mind the legacy of BIG NAMES, we invite you to become a part of this history. So…
Be a star on the racetrack.
Travel into the unknown whatever the weather.
Rush through the city.
#jointherace and #feelthespeed
1978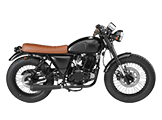 The Bizotto Family brought their experience in leatherwear to motorbike apparel
1981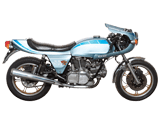 First successes in Motocross and Enduro, important sponsorship operations with names such as Neil Hudson and Franco Picco
In the 90's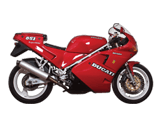 Spyke becomes sponsor of many important professional riders like Loris Capirossi, Alexander Barros, Kenny Roberts Jr., Doriano Romboni, Andrea Dovizioso, Alex De Angelis, Roberto Locatelli, Simone Sanna, Steve Jenkner, Aaron Slight, Pierfrancesco Chili and others
1993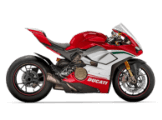 Dirk Raudies wins 125cc World Championship in Spyke suit
2000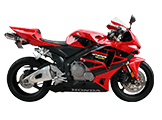 Kenny Roberts wins World Championship in 500cc and Roberto Locatelli wins in 125cc, both in Spyke suits
2001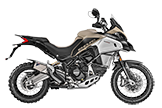 Spyke enters new area of motorcycle wear, starting new collections – touring and urban
2010

First logo change since 1978
2011
Spyke implements innovative Dynamic 360.0 technology, mapping rider's body to create best possible design. Cooperation with Troy Bayliss begins.
2013

Second logo change, Spyke 'tails' change direction
2018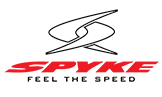 Spyke moves to new era with new owner and refreshed logo which refers to beginnig of best italian motorcycle clothing brand
2019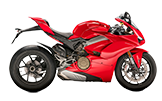 Spyke gained new clients around the world. We shipped our products to clients near and far from Italy.
2020

We introduced 43 new models which received warm welcome during EICMA 2019 show.
Your style
Explore
our collections
Choose your style and your gear, 4Race, Tourcode or Contemporary.
LookBook
Find your way
Motorcycles are a Life Style. Either you love them or hate them.
At SPYKE we do love them!
That is why we put our passion since many years into all our products.
Check out a part of our 40 years history!